Michael Pedicin Presents "jazz on Broadway" at Somers Point Jazz Society Educational Series at Ocean City Free Public Library
When
Sun, August 24, 2014
2:00 pm
About
"Jazz on Broadway" featuring the Bud Noble Trio. Virtuosic pianist Bud Noble will explore the role of Jazz and the great music of Broadway, and demonstrate how they relate so musically.
Michael Dotterer uploaded this event on June 15, 2014
Michael Pedicin
Ballads... Searching For Peace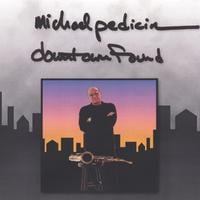 Michael Pedicin
Downtown Found

Michael Pedicin
Everything Starts Now...

Self Produced
2017
buy
Self Produced
2013
buy
Jazz Hut Records
2012
buy
Self Produced
2011
buy
Self Produced
2007
buy
Self Produced
1996
buy